Home » The Best Mirror Décor Ideas to Lighten Your Home
The Best Mirror Décor Ideas to Lighten Your Home
From wall mirror art to mirrored backsplashes in the kitchen, bedroom, and bathroom, mirrors have become a familiar part of home décor.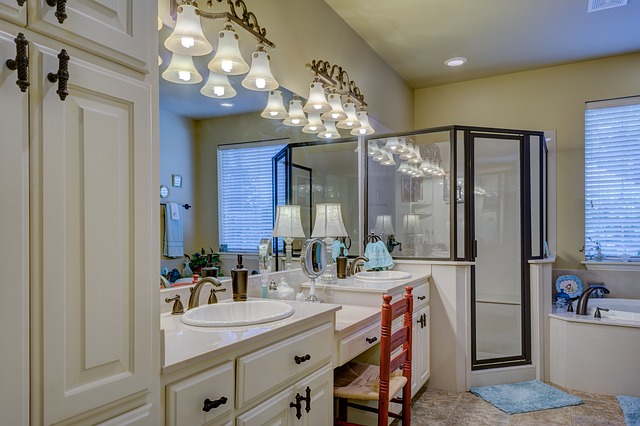 @llhome
All Home Living - Reshape Your Home 4 Ways to…
The best thing about mirrors is that you can decorate a space with it, to make it look eye-catching. Mirrors totally transform any room into an airy and bright space. There are many other advantages of the mirror decoration which you can be inspired by. Let's have a look at some of the best mirror décor ideas here.
A beautiful mirror with frames can be used to accentuate your walls. Any high-quality mirror might be your best pick. A mirror encased into a metal frame protected by the surrounding metal frame construction can be chic and elegant and adds a classic touch to your home. Decorative wall mirrors give small spaces an illusion.
Round shape wall mirrors (Circular mirrors) are one of the most preferred options for small places. They are the statement piece in every room and can be used on walls individually or in groups.
Some creative ideas social networks have given us to decorate with a mirror even with a small budget. Attach a glass square on the wall for a decorative mirror. Take benefit of the light and depth it adds to space and adjusts the mirror. To create a WOW factor you can also place your mirror against the wall.
How Do I Choose A Wall Mirror?
You should remember some points while buying a wall mirror:
The size of the mirror.
The size of the wall or the background where you wish to place the mirror.
Remember to buy a round or rectangular shape wall mirror one or an unusual shape to catch an eye.
Choose wisely the color of the mirror to match with the room.
After all, nowhere it's a law that you should only hang a glass square shape mirror on the wall to decorate.
See Also
Home » The Best Mirror Décor Ideas to Lighten Your Home
It's amazing how many imaginative ideas social networks have given us to decorate with a mirror, and they don't even require huge budgets.
For this reason, we offer you the best home decor ideas that you can apply to decorate any room with wall mirrors.

READ NEXT: Mirror Mirror On The Wall – Placing Mirrors The Right Way!
@llhome
All Home Living - Reshape Your Home 4 Ways to Instill Parisian Design In Your Home • 5 Kitchen Appliance Trends That Are Breaking The Internet