Aparna Kaushik designs this beautiful Palatial bungalow in balinese style. This luxurious 2 story villa is designed keeping in mind the natural greenery which it surrounds. Brick and cement walls are present only where its absolutely necessary, the rest of the space is designed using glass. So this gives the entire villa the natural sunlight throughout the day. Here are few inspiring balinese home decor ideas by Aparna Kaushik.
No matter which room you enter in this marvellous balinese villa, few exceptional masterpieces of art surrounds you, which are a collection by the owner himself. You will notice artwork of a few prominent artists.
Lush greenery with a swimming pool gives a tropical vibe to this villa. The open structure with stone clad pillars with wood frame work makes a beautiful focal point to this villa with a swimming pool.
This floating dining area is visible from the poolside. It is said to be a floating dining room as its surrounded by water bodies on 2 sides. The arresting table in the centre of the room with the chic chairs with the Victorian style candle stand glams up the entire look of the table.
The other 2 sides of this floating dining area is surrounded by a green courtyard full of fresh foliage.
The idea was to create open living spaces, where there is loads of natural lighting, so the concrete walls were eliminated and full height glass is used.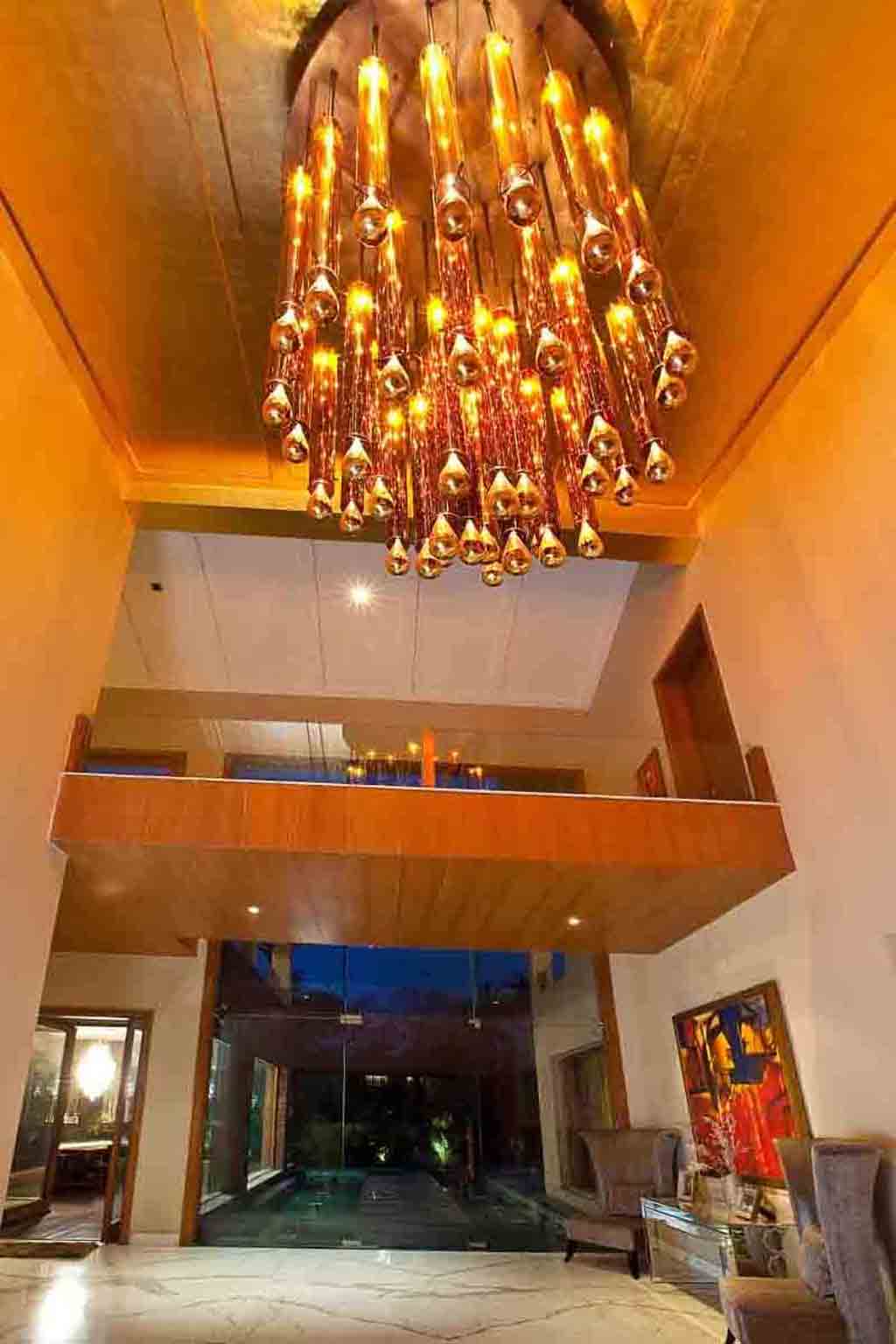 This double height foyer is so welcoming with a golden custom chandelier and gold leafing work on the ceiling.
The glass windows provides an uninterupttrd view of the drawing room and the bar pavilion.
This monument frame with this perfect console table fills up the space in the corridor. These pieces of art are perfect in coordination with the ambience of the house.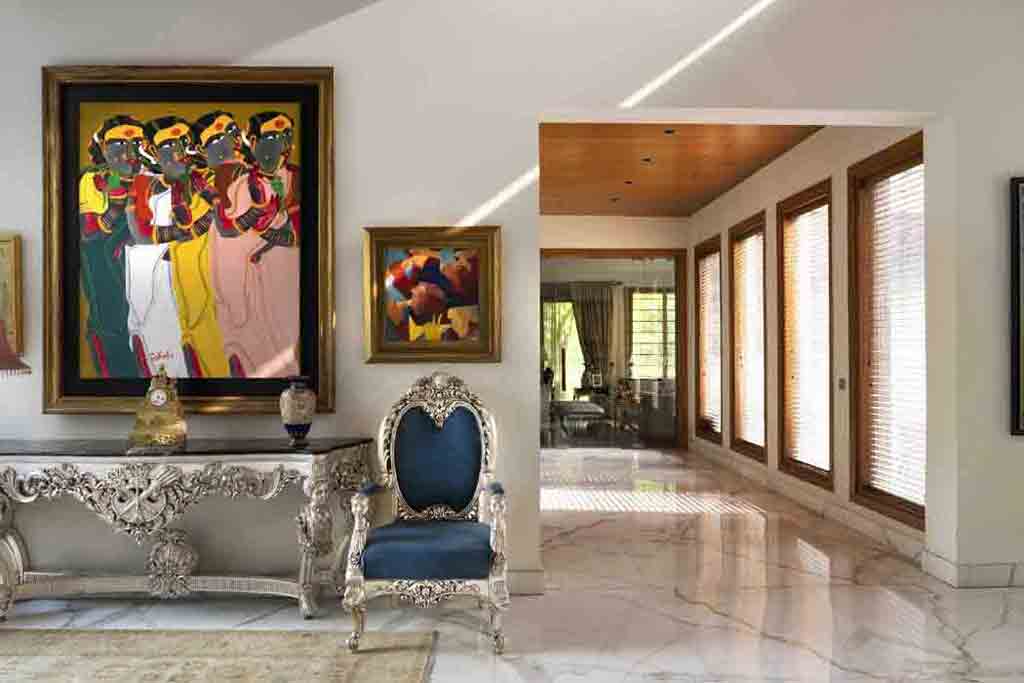 This Victorian style silver furniture with elaborate carving is perfect for the foyer area, to give this place a grand appeal. The Thota Vaikuntham painting with bright colours embraces a rich variety of spatial experience.
There are several long corridors in this palatial bungalow which are interconnecting the rooms. Black and white marbles cover these corridors with large glass panes windows on either sides.
This black and white combination of flooring is in perfect harmony with the space. This space doesn't need much accessories to jazz it up.
The multiple faces art work frames above this white sofa, is what draws our attention in this room.
Every room in this house has a unique artwork that catches our attention. No matter what the room is, the art is at the heart of the layout.