Jasmine Jhaveri began her career 16 years ago when interior styling was unheard of. You could stumble upon a remarkable few who were into Soft Furnishings and customized bedlinen. But you rarely caught sight of a great Home Stylist. This void in the styling segment is what made Jasmine Jhaveri take an off the cuff decision to have an end to end design solution for customers. Bridging the gap between an Architect and the client, Jasmine decided to wholly satisfy the customer by giving the final finishing touch to their dream homes.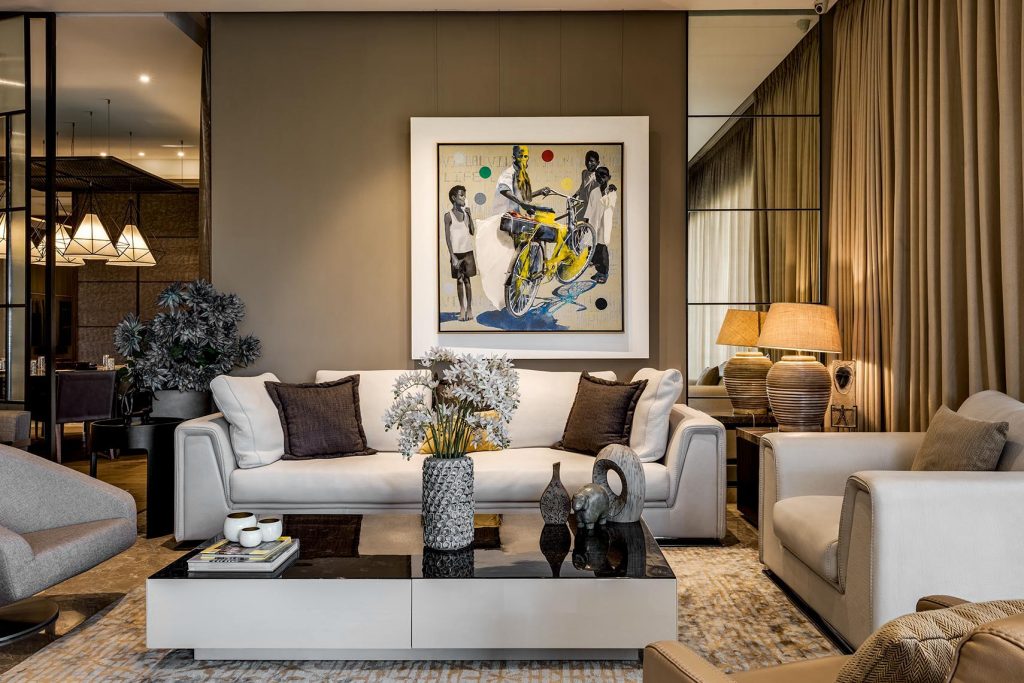 Jasmine's personal favorite among Interior trends is the usage of wallpapers and sometimes she loves going bold by giving a dramatic look to the room being styled. She reveals that the current market trend in interior styling is soulful minimalism and making the most of large curvy bulbous furniture, especially sofas and armchairs. Which happens to be her own favorite too.
Jasmine theorizes the key things you should identify before styling your room.
At first, assess what you can retain and what you can shove off the room. Take stock of other rooms to look at furniture that you currently possess. If you can blend one of the pieces into the room in question then it may work wonders, offering a perfect design solution.
Secondly, Creating a visual balance in the room is essential. You can harmonize the look using furniture, colours, or some design element. It is also imperative to identify a focal point in the room which anchors the entire space. Too many elements can cause distraction and visual noise.
This beautiful bedroom is Jasmine's favorite space at her abode.
"For the longest time, I wasn't getting the 'right' wallpaper behind my bed back. I decided to have this gorgeous hand-painted wall with large peonies, off-centered against a dark plum background. I was very very picky for the right shade!", says Jasmine
Bed Linen Complimenting the Art
Larger than Life Peonies
The rich boudoir feel with complimenting bedlinen bestow a charming look to the room. The bed with its statement wall is the focal point here. The flowers emit a Sense of femininity while the larger than life bold flowers here set against a deep. While the larger than life bold flowers set against a deep background lend a touch of royalty.
We asked Jasmine to advice our readers on styling their own homes and here's what the ingenious stylist has to say:
"One must answer a few vital questions before they begin styling their homes:
How is the space going to be used – in terms of its functionality?
What is the budget?
What design styles are you attracted to? Do you see a pattern?
Once you agree upon the look and feel, always start by layering the space. You need to understand that large pieces of furniture, wall colours and drapes are there to stay so choose the colours for them wisely – neutral is advisable.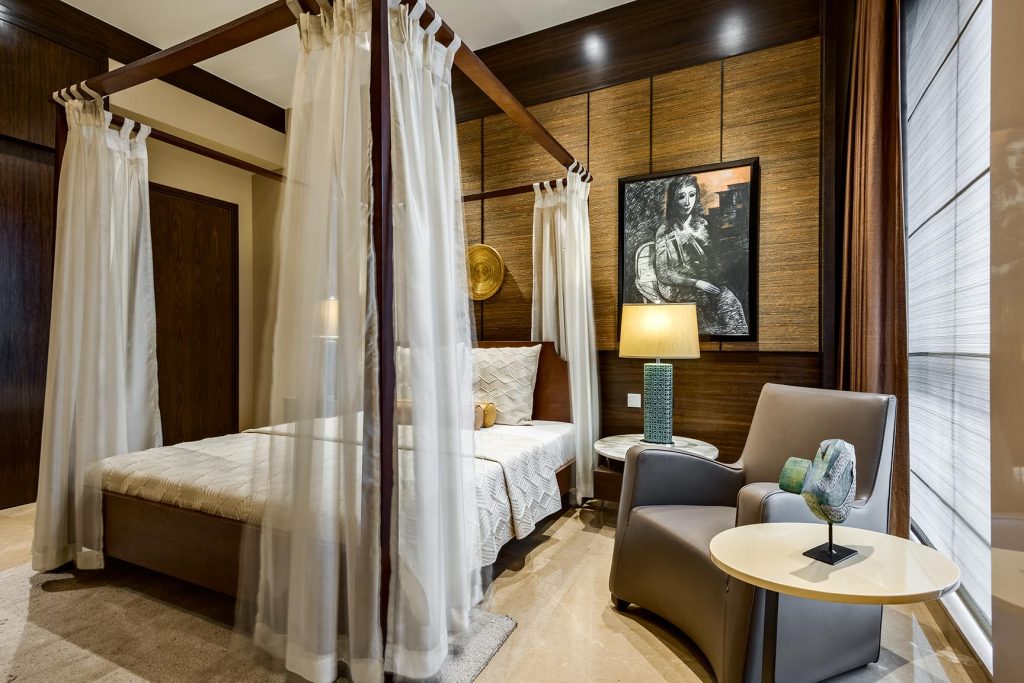 Then add key elements like art, carpets, an accent piece. You can now include a statement chair in a pop of color and then add your accessories. Mirrors, throw cushions, candles, vases, coffee table, books, and Other decorative items can be introduced later.
It's nice to start easy and then dive into the details. Don't get too excited as adding too many 'spices' at the beginning may not yield great results.
Last but not the least, draw your inspirations from Pinterest and Instagram. But eventually, ensure that the home reflects your essence and what YOU like!
Design is not an event. It's to be celebrated and lived everyday, so enjoy the journey", expresses the graceful Interior Stylist.
Discover Jasmine Jhaveri's style and designs at:
http://jasminejhaveri.com/
@jasminejhaveridesignstudio