Beautiful Bedding Collection For Your Kids Room From Quilting Tree
Decorating our kids bedroom is always so much fun and exciting. Always plan or purchase the bedding of your kids room according to the colour of the wall and the wardrobe of the room. Therefore You can either choose from the same colour palette of the walls and wardrobe or can go in contrast colours that go well in that combination. Here are few beautiful bedding collection for your kids room from Quilting Tree. This brand is has beautiful quilted bedding collection.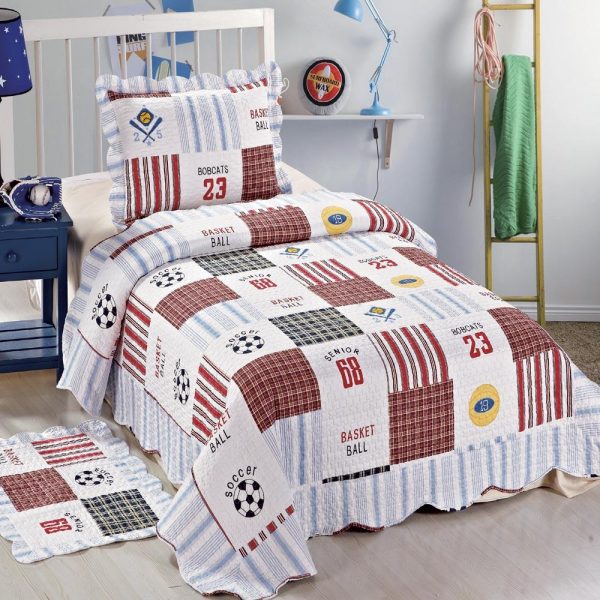 This is a beautiful bedspread for all the football lovers. Boys will love to go to sleep in these soft comfy quilted bedspreads. This bedding will usually match up with walls in colour of blue, white, cream, beige or shades closer to these colours.
For all the sailor boys out there this ones for you. This beautiful nautical print quilted bedspread in shades of blue is perfect for your boys or your girls room. This bedspread will definitely go with room colour in white or in shades of blue. To give a more attractive appeal to the room you can also put wall paper behind the bed .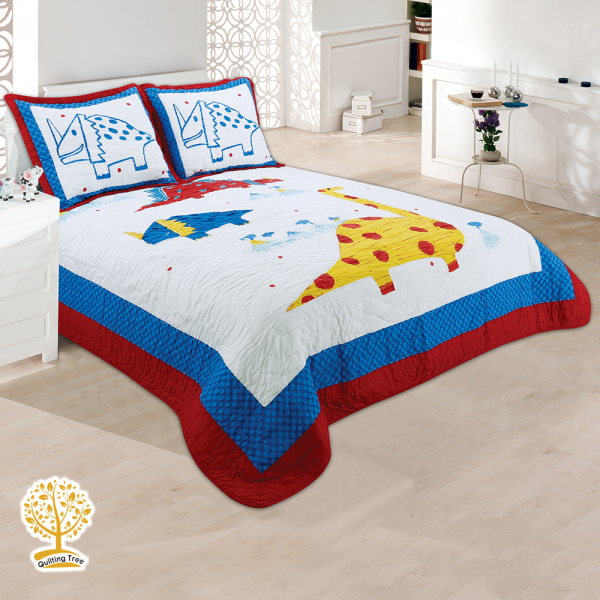 These species of dinosaurs bedding will surely make your kids excited. The bright colours of this bedspread will make your children's room look lively and attractive. Always prefer to use a pure cotton bedding for your kids room to prevent any rashes or allergies from synthetic material. These are multipurpose ones which you can use it as a bed spread and a blanket.
Dive into the depth of dreamland with these underwater theme bedding for your kids in shades of blue. And your kids will surely be excited to sleep on these soft bedding or they can put it on them as blankets. These are multipurpose which you can use as a bedspread and a blanket.
These cute bedding are all girls favourite and the most demanding set. So all girls love to play with dolls and act like a fairy so these are just for them. The beautiful pastel colours of this bedspread are perfect for any girls room.
See Also

This cute fairy design quilted bedspread cum blanket/quilt is really attractive and is ideal for any girls room. What makes this quilt really attractive is the way the texture is given by adding net to the fairy's dress.
Let your little princess decorate her room with this pretty castle theme bedspread cum quilt. Likewise these pastel pink colour will surely give the room a european vibe. Ideal for your girls room.
Let your princess sleep in her cosy pink bedspread cum quilt and enjoy her fairy tale dreams. Every girl is a princess to her parents and with this attractive bedding collection your kids room will definitely look attractive.