Who doesn't love vases? Every home has flower vases, from rich to poor. And we receive decorative vases as gifts on many occassions. Using vases for flowers is just one way of using them as decorative item, there plenty of others which can be use to get the most of them. So, if you already have vases you want to repurpose, or you're looking to get a few new ones to add as decor pieces around your home, here are a few creative and imaginative ways of using them.
1. Grow a plant – especially bamboo. Vases can be used as planters. You can add water and grow a wide variety of plants, but bamboo plants need water and a constricted space to grow well. A vase is perfect for that.
2. For your nail polishes. Use a tall vase to display all your nail polishes. Keep it on your mirrored dresser for a colourful addition to your dressing space.
3. Arrange fruits in it. Instead of using any old boring glass bowl, use a pretty colored wide-mouthed vase to display fruit on your dining table.
4. Use one as a wooden spoon holder. Use a tall, colored vase and keep your wooden spoons in it. Not only will it be a great storage space for your spoons, but it'll also work as a rustic decor piece in your kitchen.
5. As a candleholder. Keep your candles in a vase or a group of vases on your coffee table for a cozy ambiance.
6. Salad bowl/ pudding bowl. Why serve salad in any normal bowl? Try serving it in a wide vase. Or use a wide vase as a pudding bowl for a unique serving dish.
7. Coin holder. Keep a pretty glass vase on your console table in your foyer area and in your laundry room for all the extra change.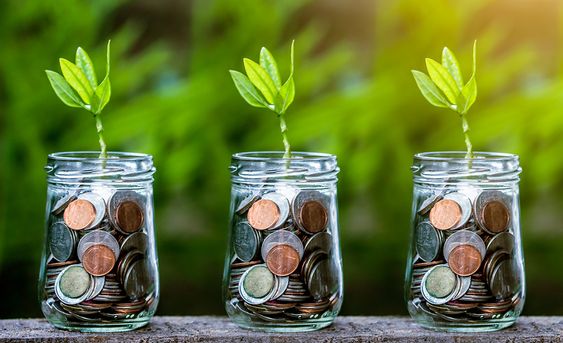 8. Arrange dried flowers and plants, for a unique look. It's also set to be a home decor trend in 2022. You can display long stems, or display dried flowers stacked in a long narrow vase. Or use potpourri.
9. Dreams. That's right. Write down your dreams on pretty coloured paper, and put them in a vase during your birthday. Check them again on your next birthday to see how many you fulfilled.
10. Succulent holders. Since succulents don't need to be watered frequently, you can grow them in vases. Layer rice, pebbles, and if you want, soil mix in coloured vases. And display your cute succulents around the house.
11. Happiness jar. Like the dream idea, use a vase in a bright colour to store your happy moments. Every time something nice happens, write it on paper and pop it into the vase. Do this every new year.
12. Marble holder. Marbles are fascinating with their swirls and colours. But not that fascinating when you step on one. Store loose marbles (even of different sizes) in a vase. Handy when you need them, and it looks unique.
13. Paint your vases. This is great for plain vases. Get glass paints from your local art store and have a go at adding a few artistic touches to your vases.
14. Store colourful hard candy such as sugar almonds in vases. Or just your normal wrapped hard candy. It's a great storage space and pleasing to the eye.
15. Fill vases with sequins and colourful beads for a sparkly, festive decor piece. You can use a mix of small and big vases, and fill them with different types of beads and sequins from a tailoring shop.
16. Store your messy knickknacks in a glass vase instead of cluttering up a drawer. It's also easy for family members to quickly throw in a loose nail, screw, button, etc into a vase.
Those were our ideas for reusing or being creative with vases in your interiors. Don't forget to check out our huge collection of hand-blown Murano glass vases by Casamotion. We've got all the sizes, shapes and colours of vases from ceramic vase to glass vase for you to try every single idea listed above. Here's to innovative home decor ideas for the new year!
Q: What is a vase of flowers called?
Q: What is flower vase use for?
Q: What are the four types of vases?
Q: What is the top of a vase called?
Q: What are the shapes of vases called?
Q: How do I choose a flower vase?