Highlighting 5 of the best and unique home theatre packages in our wide range of home theatre systems.
If you really want that cinematic experience at home, you need a home theatre system. There are many benefits to a home theatre. It gives you incredible surround sound, dialogues are crisp, movie soundtracks are clear. You can hear deep bass and low notes with equal clarity on your surround sound system. They're great for watching your favourite movies and TV shows. They make your gaming experience come alive with its surround sound speakers.
Ever since the invention of television, people have wanted to see their favorite movies on a theater-sized screen with surround sound like movie theaters. If you want to build your own home theater system, here are the 5 home theater package suggestions that guarantee incredible sound quality with its surround sound speakers and give you a true home cinema experience.
At All Home Living, we carry a wide range of home technology. From home appliances, to speakers, all the way to cables and accessories. In this article, we highlight 5 of the best home theatre packages for your consideration. This is a list of different price ranges and international audio brands to suit all homes.
These home theatre packages are not only available in India, but we deliver all over India with FREE shipping. AND we have a 0% interest EMI instalment program. Let's get started.
For the Home Cinema Enthusiasts: 5.1.2 Focal Aria 926 Speaker Package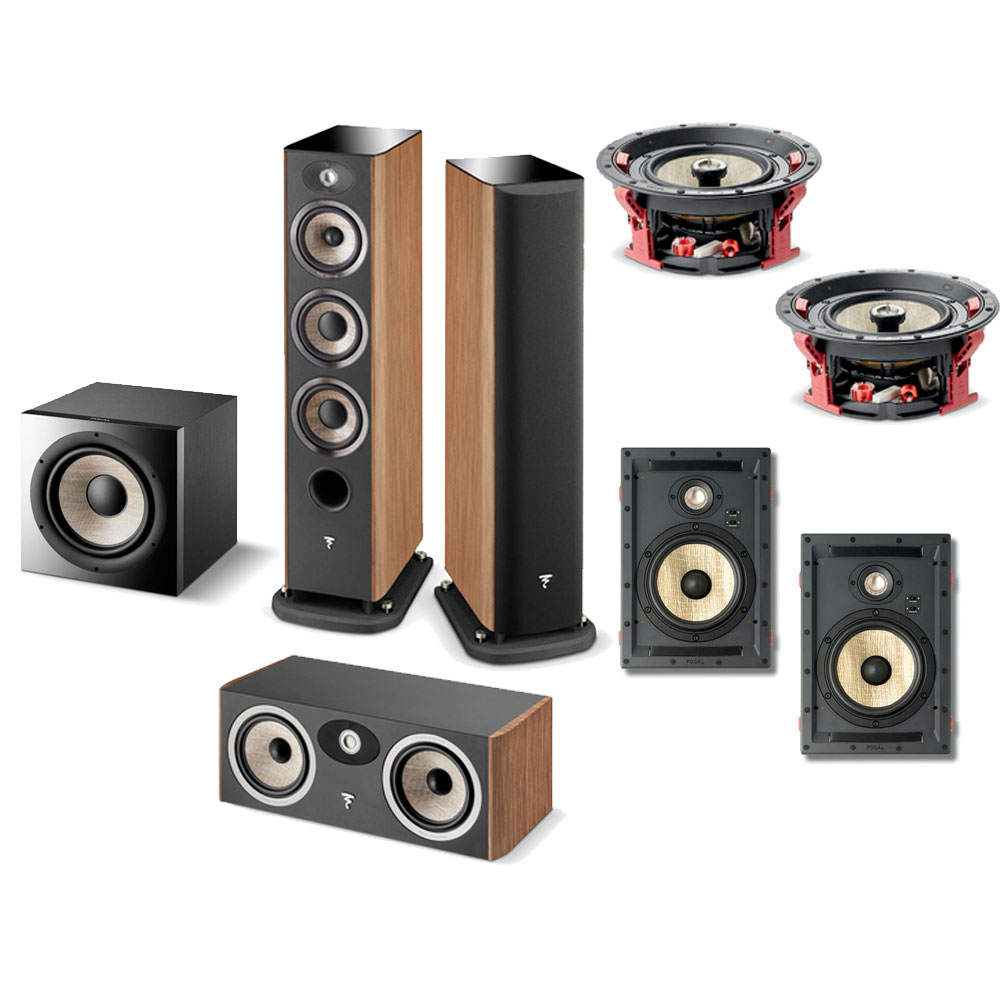 This Focal Aria 926 Speaker Package has everything that a home theater system must have. A pair of tall 3-way floor loudspeakers. Two-way centre speakers. Two-way in-wall loudspeakers. In-ceiling loudspeaker with a 6,5″ (16,5cm) flax woofer. And an amplified sealed, compact subwoofer,.
All of this means you get remarkable results, guaranteeing giving you a truly outstanding Home Cinema experience. It is recommended for rooms measuring from 215ft2 (20m2) and for a listening distance of 10ft (3m).
Price: ₹776,000.00
The Mid-Range Ultimate Performer: 5.1 Dali Oberon 7 & 3 System with AVR
The DALI OBERON 7 5.1 Speaker Package is the ultimate performer in its price range.
It includes:
Dali Sub E-9F (Subwoofer)
The two 7″ woofers and one oversized 29 mm ultra-lightweight soft dome tweeter delivers the very best in deep bass and large room performance. Despite its size, this speaker is surprisingly delicate. It impresses with its ability to render any music style natural and lifelike.
Price: ₹350,600.00
The Best Compact 5.1 Home Theater System: Gallo Acoustic A'Diva SE with TR-3D Sub 5.1
If you're looking for a compact 5.1 home theater solution, this is it. The Acoustic A'Diva SE with TR-3D Sub 5.1 design and includes a brand-new driver. This gives the speakers a performance level that's unmatched anywhere in the micro-speaker industry. Included is a powerful 300 Watt TR-3D subwoofer, which gives plenty of "floor" for the rich, patented A'Diva SE sound. If compact is your goal, there is no finer 5.1 Home Theater system available than this one.
It's a powerhouse Home Theater speakers, surrounding you with a vivid, clear 3-D soundstage that remains stable regardless of your listening position. The sound is so full, and so rich, that you'll think these speakers are 10x larger than they really are.
Price: ₹234,000.00 – ₹501,000.00
The French Designed Miniature: 5.1 Focal Dôme Polyglass Home Theater
Dôme is a high-end system made in France. It focuses on miniaturization as much as on high-tech. 5.1 Focal Dôme Polyglass Home Theater's sleek and timeless design makes this 2-way loudspeaker suitable for all living spaces. Whether on a table, mounted to a wall or an optional stand. The lacquered finish gives Dôme a trendy look that blends in perfectly with a flat-panel display. Thanks to its near-unlimited power handling, Dôme produces a rich and detailed sound. Comparable to that of much larger and bulkier speakers.
This package is composed of 5 Dôme polyglass loudspeakers and Dôme subwoofer.
Price: ₹175,000.00
Minimailistic & Stylish Speakers At A Great Price: Monitor Audio MASS 5.1- Home Theater System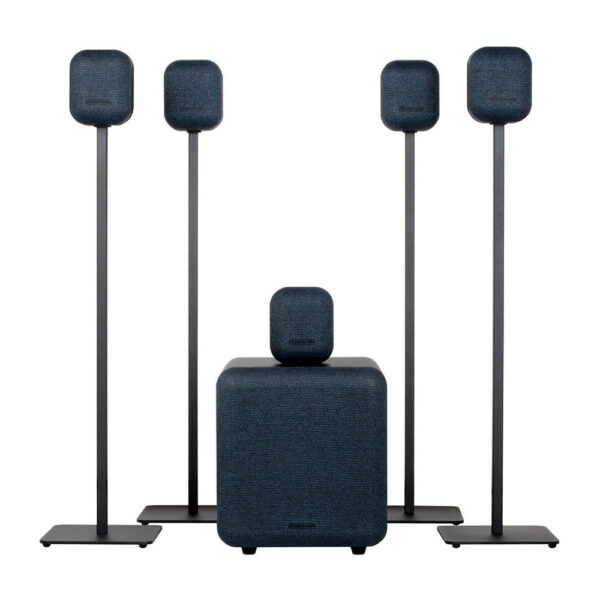 Designed to deliver full-scale audio fidelity from compact, stylish speakers and a discreet subwoofer, MASS combines all Monitor Audio's award-winning expertise with sophisticated looks. The result is a new level of performance for music, gaming and movie sound alike.
With the MASS 5.1 Home Theatre System, you can enjoy your own home cinema surround sound experience without breaking the bank or compromising the look of your room. Despite its size, MASS is capable of dynamic, room-filling sound.
Price: ₹89,999.00
Which one of these home theatre packages caught your attention? Tell us in the comments below!
Q: Which brand is best for home theater system?
Q: What is the difference between a home theater system and surround sound?
Q: Can home Theatre be connected to TV?
Q: How do I get my TV to play sound through my home theater?
Q: How do I connect speakers to my Smart TV?