Mayank Yadav, the Principal Architect and Founder of the budding firm Studio Ma:Ya has delivered some aesthetic and awe-inspiring projects. A graduate from Punjab Technical University (PTU), he has enriched his experience by working at prominent Delhi based firms. He possesses the potential to effortlessly blend, the style quotient of clients, and space functionality. He uses his innovation, in creating dream spaces with material that enhances the society and the built environment.
The seeds of Ma:Ya were sown by Mayank in the midst of 2017. Studio Ma:Ya believes in creating Architecture that's multi-layered, versatile, and sensitive to contextual conditions. The firm is developing each day with their spectrum ranging from postmodern interiors to didactic and complex global needs. They serve single clients and integrated development sectors too. Studio Ma:Ya attempts to develop environmentally and morphologically responsible designs, keeping up with their client goals. As an active part of the growing architectural culture, Studio Ma:Ya continues to evolve technically, aesthetically, theoretically, and technologically.
Together with Architect Planner Deeksha Goswami whose professionalism and strong communication skills facilitate exchanges with clients, Studio Ma:Ya has successfully delivered residential, hospitality, and commercial projects. Deeksha manages work at the studio and keeps oscillating between institutions, to spread knowledge amongst the new generation. Studio Ma:Ya also comprises of an immediate team of Architects, Interior Designers, Planners, and Visualizers. The networked studio environment demonstrates proficiency in novel designing, modeling, and research techniques.
We converse with Mayank Yadav and Deeksha Goswami on the vision, style, and functioning of Ma:Ya.
"Design should do the same thing in everyday life that art does when encountered: amaze us, scare us or delight us, but certainly open us to new worlds within our daily existence."– Aaron Betsky
What/Who is Ma:Ya's source of Inspiration?
We get our inspiration from existing buildings, paintings, sculptures, and other art forms that we encounter on a day to day basis. The crux of being greatly inspired lies in the details of the creativity around us. Every new design idea is an inspiration for us, be it a product, an art, or a building. As an architecture, planning & interior design firm, we also adore the works of famous Architects, SANAA, Geoffrey Bawa, Laurie Baker, and many more.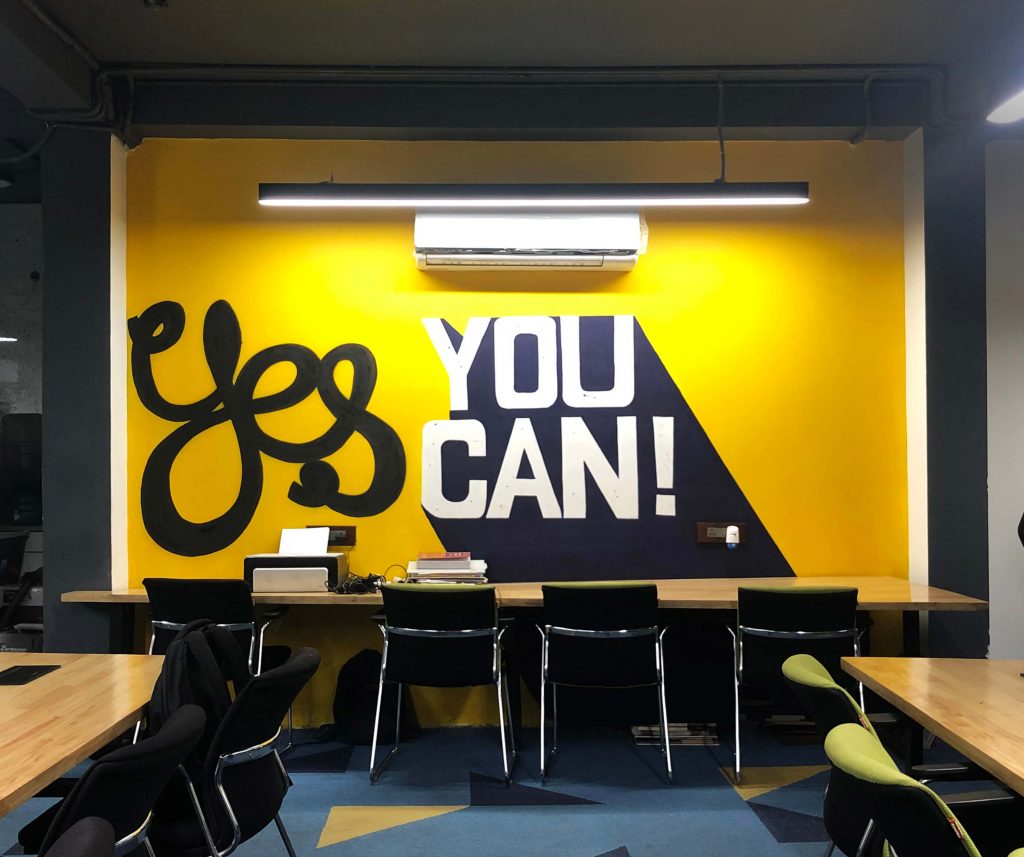 Define your signature style.
Our style evolves with each project we encounter. We believe more in versatility, and experimenting if the project allows.
Tell us about your current projects and how you deal with work challenges?
Currently, we are working on Private Residences in Delhi, Farmhouses & Pool House in Gurugram, hospitality & banquet in Punjab, and a few other commercial projects. When we talk about challenges – sometimes the drawings made are minimalistic, and decisions are made straight on-site, and coordination with vendors while working on live sites becomes overwhelming. We usually work with the flow as client involvement is a part of our design process. But, synchronizing the choices and taste of clients with the overall environment of the house without materializing it on paper or screen is another challenge in itself.
The working style has taken a new shape during COVID times, with the concept of work from home coming into the picture. Yes! like most other professions we miss physical interactions and physical surroundings. But optimistically this is leading us as designers to yet another frame of mind which will reflect in our buildings in some way.
Mention projects that have been special to you?
While every project holds its own speciality, a few of our recent completions hold a special place:
Aashirwad, a Residence in Delhi
Space X – Co-working Space in Delhi
Frame House in Gurugram
Aashirwad Residence
Space-X, Co-working Space
What do you View as the Prospect of Architecture?
Open to nature– Planning will be more organic and eco-friendly. With use of more green and porous materials.
Back to basics – Active & Passive Architecture. These are basic assessments that are often ignored. It will be more emphasized with time.
Due to the current Covid situation, we are going forward with a virtually social but physically unsocial community space.
Technologies like Artificial Intelligence, Virtual Reality, Solar, Robotic Arms etc, will take a new fold.
Transportation might take a major shift connecting major towns in India and of course metro.
You can connect with Studio Ma:Ya at:
www.studiomaya.in/
instagram: @studiomaya.in
Aashirwad Residence Photography: Vasu Dev Chawla (@vasu.dev)